Local History
Evidence has been found in Highclere Park and at nearby Seven Barrows to indicate that the area has been inhabited since prehistoric times.
The general name of Clere was used for both Highclere and Burghclere in earliest references. However, in the early 11thcentury the two manors became separately accounted for on the Pipe Rolls (estate accounts) of the bishopric of Winchester (whose palace stood on the site of Highclere Castle).
The Highclere Society has produced a CD containing a detailed history of the area, which includes a booklet called "Highclere Past & Present" and has 20 detailed sections from which the booklet was derived, covering:
Village halls, barns, churches and chapels
Great and Little Pen Wood, The Chase, The Castle and the Park
Houses and residents, maps and aerial photos
Milestones, Parish minutes, Penwood model railway
Post offices, shops, tradesmen and public houses
Engineering works, schools, sports and playing fields
Transport - roads, railways stations, early cars, buses, garages
Trees, hedges and hedgerows
Women's Institute, miscellany, e.g. ghosts, Swing Riots of 1830, wartime.
For more details visit the society's History page at www.highcleresociety.org.uk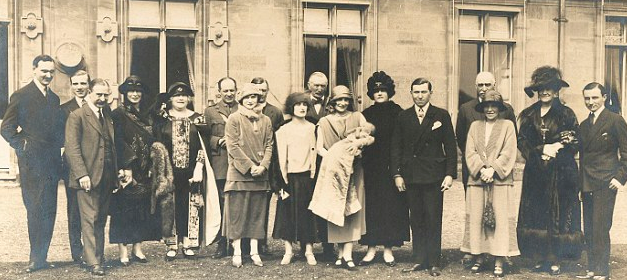 Listed Buildings
The 'List of Buildings of Special Architectural or Historical Interest' is a national register. It comprises a wide variety of buildings and structures of special architectural and/or historic interest, over 1800 of which are within the borough of Basingstoke and Deane and vary from churches, farmsteads (barns and granaries etc), cottages and houses, to bridges, telephone kiosks, a lamp post and even a dog kennel!
Under the Planning (Listed Buildings and Conservation Areas) Act 1990, the Secretary of State for Culture, Media and Sport has a statutory duty to list buildings of special architectural or historic interest so that the best of our built heritage can be protected and conserved.
To search and view listed buildings in the parish visit English Heritage's Heritage Gateway website at www.heritagegateway.org.uk.
For more general information about listed buildings visit www.basingstoke.gov.uk/regeneration.
Local List
It was recognised that the quality of the historic environment was not just about listed buildings or conservation areas but also about the larger number of unlisted historic buildings that reinforce local distinctiveness and a sense of place. TheLocal List of Buildings of Architectural or Historic Interest was thus born and stands alongside the Statutory List of Buildings of Special Architectural or Historic Interest, which is managed by English Heritage and Central Government.
The Local List recognises the previously unlisted buildings so that they can be properly considered when development proposals are submitted. Basingstoke and Deane Borough Council adopted the list on 27 March 2007.
To view the Local List for Highclere visit www.basingstoke.gov.uk/NR
For more general information on the Local List visit www.basingstoke.gov.uk/regeneration